Roll over image to zoom in
Description
MOMMIES! GOOD NEWS! WE HAVE A NEW AND EXCITING TOY FOR YOUR KIDS!
Introducing MyBabyNest's Unicorn Transforming Action Car Toy!
This isn't your typical and traditional car toy! The is a 2021 innovation, unique, and fun toy for your kids to enjoy at home. It will help them feel less bored and the transformation will stimulate their creativity and imagination.
Great gift for kids who love unique toys!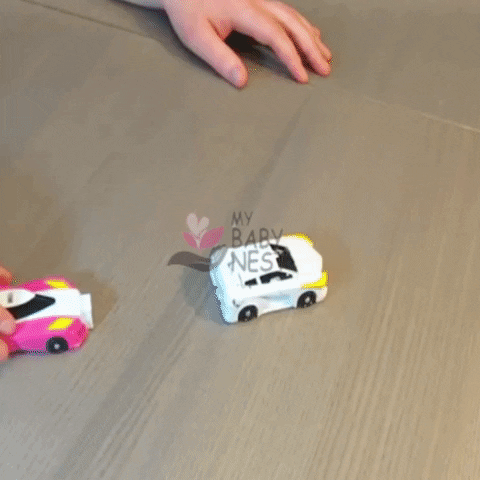 HOW TO TRIGGER THE TRANSFORMATION?
✅ Push the pink car behind the white car and use one in front of the unicorn and another car behind the unicorn to instantly transform into a unicorn.
✅ The transformation from the car to the unicorn is very fast and wonderful, so you need to check it in slow motion to see what is actually happening.
✅ You can see the unicorn hidden inside the car is upside down. Each car has an internal spring that releases when the car magnet is triggered.
✅ This "transforming car" requires no batteries or energy. With a light press, the magnetic attract two cars and the pink soft unicorn will jump on the table quickly.
Specifications:

Material: Plastic
Smart Device: no
For: Children