Roll over image to zoom in
Description
Say
 

Furwell

 

to Shedding & Tough Pet Coats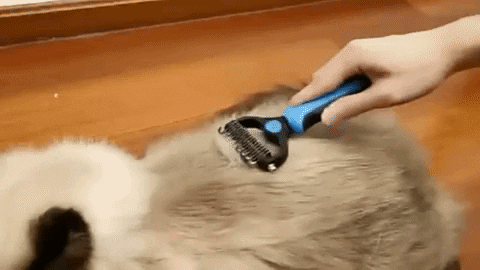 This gentle but effective de-matting rake helps your pet feel and look their absolute best!
Get the pet groomer's shop experience at home! If you want to keep your four-legged baby in tip-top shape, this metal pet comb is the one.
This double-sided matt buster boasts 23 stainless steel teeth that allow you to comb through your pet's hair with little effort, ignoring even the densest of knots and tangles. The handle is comfortable and ergonomic with extra padding. The steel teeth are double-sided and easily removable for cleaning and maintenance.
2-in-1 Design: this metal pet comb has two sides with different grades of metal teeth. The 6-tooth side works on untangling knots and tangles, and the 11-tooth side helps thin your pet's fur.
Ergonomic Handle: The pet comb has an ergonomic, non-slip handle that allows you to easily comb through your pet's hair.
Ultra-hygienic: This pet detangling comb has stainless steel teeth and pet-safe thermoplastic rubber. The teeth are removable and easy to clean.
Versatile Design: The size and shape of this pet comb allow it to fit any type of fur, or hair. You can use it for almost any other pet: dog, cat, rabbit...etc.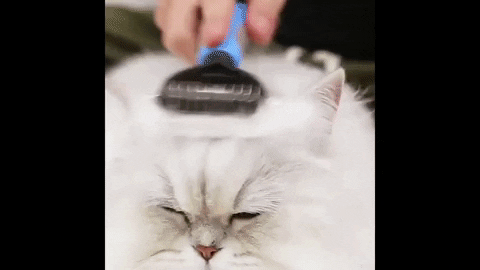 Promotes Mental Health: Grooming is a proven technique for relaxing animals.

 

Barbara Natterson Horowitz

 

- animal psychologist - In her book,

 

Zoobiquity, explains that grooming is an instinctive ritual that animals use on each other to create soothing social bonds.